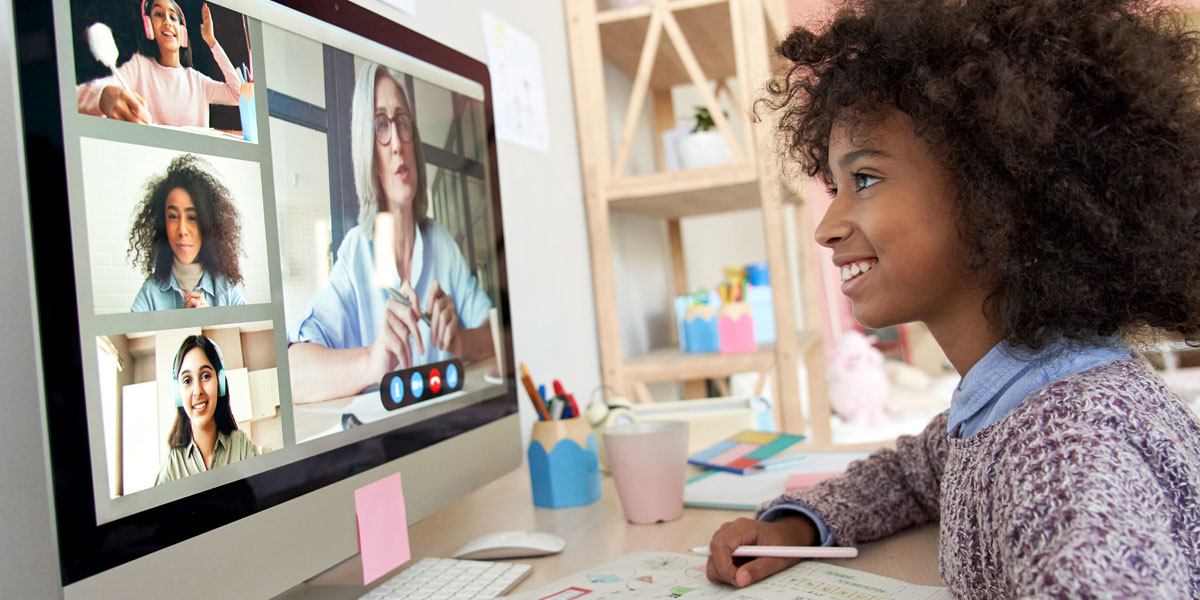 Child Care During COVID-19
What to Expect from Your Child Care Provider
Parents have many things to consider when deciding how to care for their children while they work or go to school. If you are considering a home- or center-based setting, these FAQs will help you know what to expect during the pandemic.
Are child care programs open?
Yes! Child care professionals across Michigan are hard at work making care as safe as possible for your child. All child care programs are expected to follow the same health and safety guidelines.
What are child care programs doing to limit the spread of COVID-19?
Child care programs have adjusted their daily routines to limit the spread of COVID-19. Here are some examples of the changes you can expect.
Want to know more? Learn more at the Michigan Department of Licensing and Regulatory Affairs website: www.Michigan.gov/michildcare
When You Arrive
Changes at Dropoff: Child care programs may adjust drop-off and pick-up times to limit the number of adults in the building. In some cases you may be asked to drop your child off at the front door.
Symptom Screening: A big part of limiting the spread of COVID-19 is keeping sick children and staff at home. Some programs will conduct temperature checks when children arrive each day. Other programs may ask families to take temperatures before coming to care.
Inside the Building
Face Masks: Wearing a mask is a proven way to limit the spread of COVID-19. Ask your child care program about their mask policy.
Washing Hands More Frequently: Child care programs will provide supplies to support frequent hand washing including soap, hand sanitizer, paper towels, and tissues.
Cleaning More Often: Shared objects that are difficult to clean may be temporarily unavailable. Other shared objects like toys, games, and art supplies will be thoroughly cleaned between each use. Frequently touched surfaces including light switches, doors, benches, and bathrooms will be cleaned at least twice daily.
Practicing Social Distancing (When Possible) Social distancing can be difficult in a child care setting, but programs have found creative ways to allow for social distancing where possible. Social distancing is especially importantduring nap and meal times when children cannot wear masks. Depending on your program, group sizes may be limited to a smaller number of children in order to make social distancing possible.
Supporting Providers Participating in Great Start to Quality
To better support providers who are focused on keeping their programs running in a safe and healthy way in order to provider care for children and families in their communities during the pandemic, the Michigan Department of Education-Office of Great Start has implemented a series of supports including rating extensions and restorations. Providers know how important high-quality care is and are doing their best to maintain quality during this time. Learn more about rating supports for providers and what it means for their Star rating.