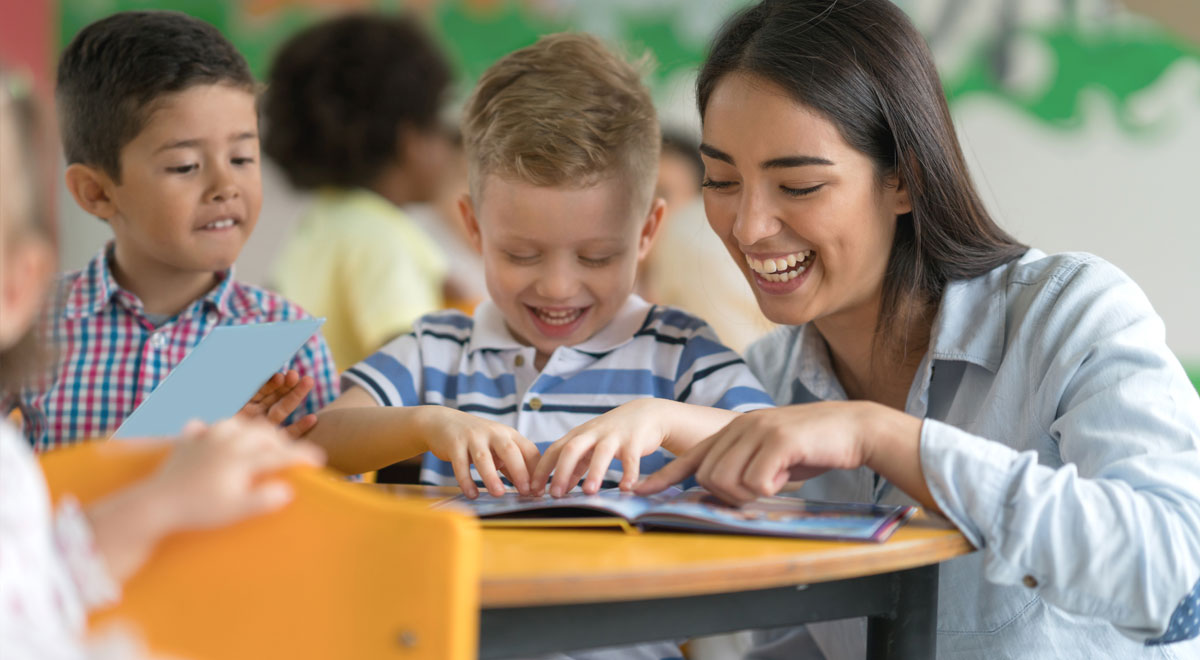 Earn a Rating
All programs and providers in the State of Michigan appear on Great Start to Quality as an Empty Star, meaning they are licensed. You can visit the Department of Licensing and Regulatory Affairs (LARA) to learn more about how to become a licensed program or provider.
If you choose to participate in the Great Start to Quality rating process, you will obtain your published rating on a scale of one- to five-stars.
Great Start to Quality from Start to Finish
The chart and steps below show you the steps you will take when you choose to participate in the Great Start to Quality rating process.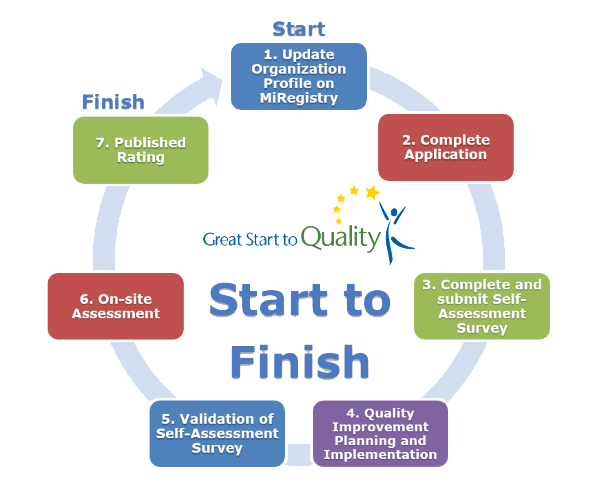 Choose a link below to learn more about each step in the rating process.
Rating Timeline
While the time it takes to earn a Star rating can vary, general timelines are below:
Organization Profile Approval: 3 business days
Membership Approval: 4-6 weeks from application and materials submission date
Application Approval: 4 business days
Self-Assessment Survey: Once submitted, the contact person can expect a phone call from a Great Start to Quality staff member within 2 weeks
Quality Improvement Plan: This is specific to each program and selected action Items
Validation: Up to 45 days
On-Site Assessment: Up to 45 days
Published Rating: Valid for 2 years; programs can choose to apply for a new rating at any time
Terms and Definitions
Need to update your profile?
You can update your program profile to make sure families are seeing current information about your program or to access Great Start to Quality STARS.
Need assistance?
Great Start to Quality has local resource centers across the entire State of Michigan and are available to you for assistance, tools and resources.
YouTube Channel
Looking for additional assistance? Great Start to Quality has launched a YouTube channel and will be updating it with relevant, helpful tips and tutorials.