Resources for License Exempt Providers
Level 2 Training Requirements
IMPORTANT: New information regarding level 2 training for License Exempt-Related and License Exempt-Unrelated subsidy providers. Beginning January 1, 2022, all Level 2 training must be taken through MiRegistry. Certificates for trainings completed outside of MiRegistry dated on or after January 1, 2022, will not count toward the 10 hours of training needed to meet the Level 2 requirement. You may find approved Level 2 trainings at MiRegistry Statewide Training Calendar.
General Level 2 Information:
License Exempt Related and License Exempt-Unrelated subsidy providers have the option to complete 10 hours of approved training per year to receive a higher hourly rate.
A provider may begin taking training to count towards Level 2 after completing the Great Start to Quality Orientation (Level 1).
All training on the MiRegistry training calendar, including the Annual Michigan Ongoing Health and Safety Training Refresher, counts toward Level 2, except for GSQO (Level 1).
See the CDC Handbook for more Level 2 training requirements and information.
---
Helpful Links
The Child Development and Care (CDC) Program may offer payment assistance for child care services. The CDC Handbook provides general information about the CDC Program for parents and providers. Child Development and Care Handbook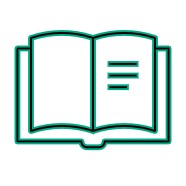 Register for Great Start to Quality Orientation, track your progress, and find more trainings on Michigan Registry. https://www.miregistry.org/
A Guide to Your Child's Health and Safety is a useful resource guide for choosing child care, common developmental milestones from birth to five years of age, basic tips for home safety and health preparedness, and more.
License Exempt Providers are required to report situations of child abuse/neglect. The following Mandatory Reporting document outlines indicators of common physical and behavioral warning signs associated with child abuse/neglect. Mandatory Reporting.