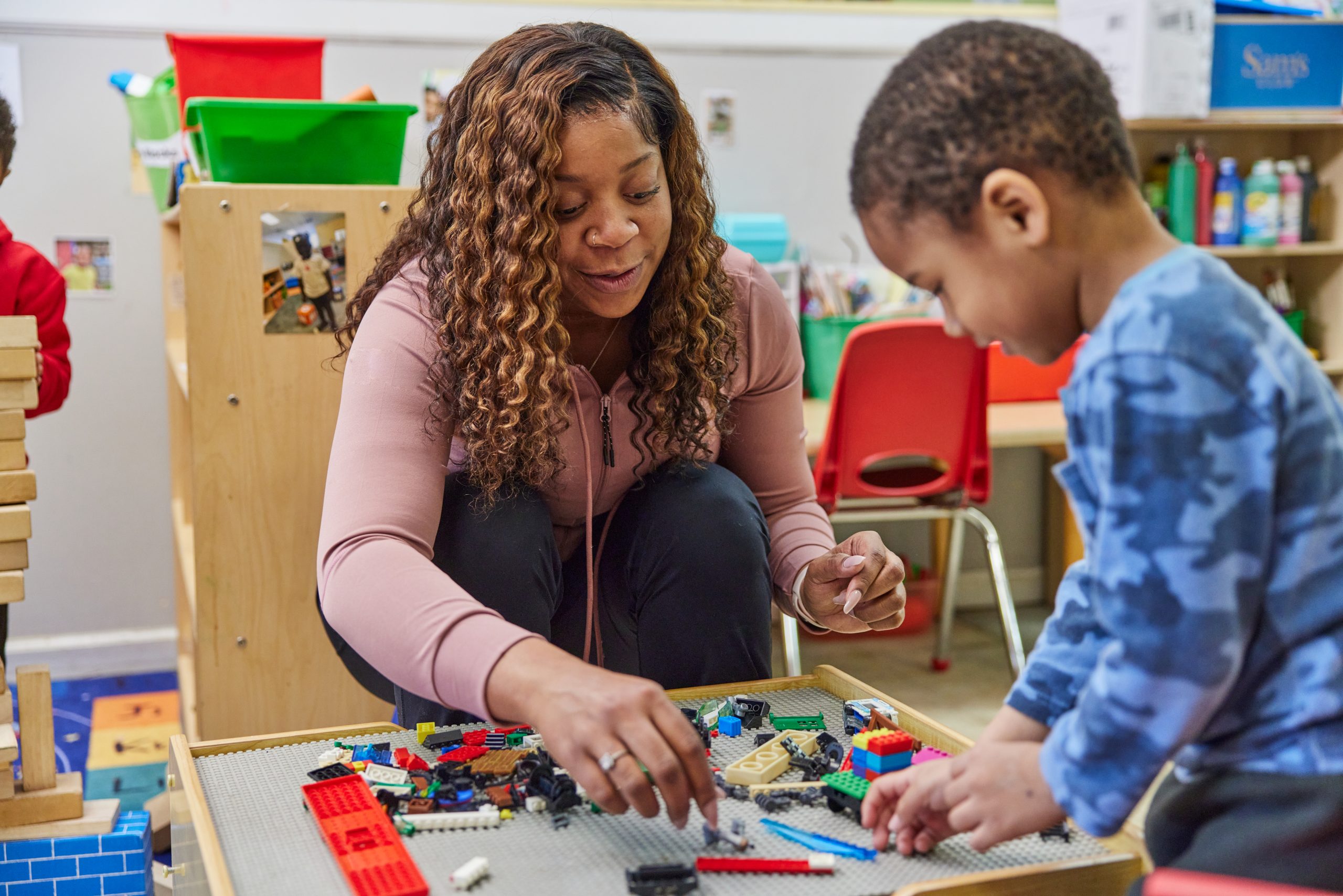 Quality Improvement Process
Support for Continuous Improvement
With provider and stakeholder feedback, Great Start to Quality has implemented a reimagined process to better support programs like yours with reflection and continuous quality improvement. As always, our 10 Resource Centers are ready to help you every step of the way to get the support, coaching, and resources your program needs.
Learn more about improvements, what's changed, and what's stayed the same.
Your Process, Your Pace
In the quality improvement process, there are no stars and no points – it's based purely on a continuous journey of improvement. Your initial reimbursement subsidies will remain the same as before, but programs can secure increased subsidy reimbursements by achieving quality levels. You can work through the quality levels on your own, choose which Quality Indicators to reflect on, and which Quality Indicators you want to appear for families seeking programs. Our Resource Centers are available for support at any point along your journey.
How the Process Works
The process of quality improvement never ends. Programs are encouraged and supported (with resources, guidance, and coaching) to continue to reflect on their practices. Following the process below helps programs create goals for improvement and helps ensure the best quality care for the children and families they serve.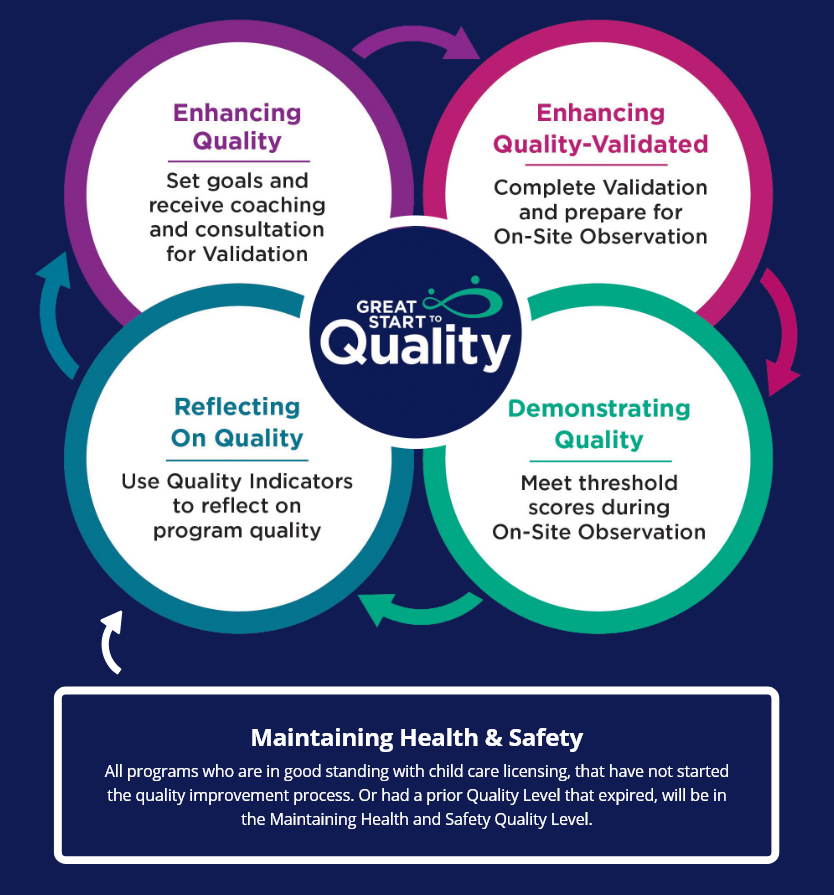 The Provider Experience
Hear from different programs who have already gone through the process. We talked to a home-based provider, a center-based provider and a schoolage provider to hear how the reimagined Quality Improvement Process went for them. Here are their stories.
Your Current Quality Level
Programs that had a star rating, were converted to a quality level. In order to continue at that level and move forward, programs need to actively participate. It's easy to do, just apply for a Self-Reflection at any time. Participating programs that previously received an increased subsidy reimbursement will continue to receive the same rate of payment.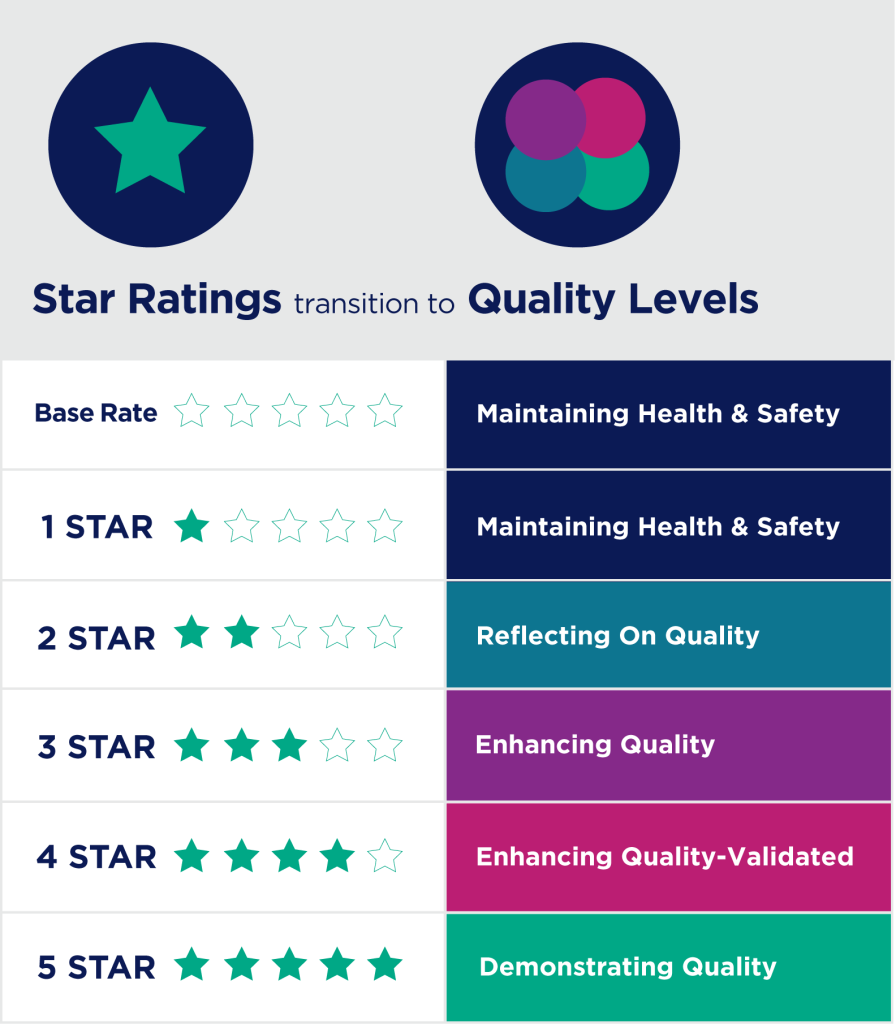 GSQ. Here for You.
The mission of Great Start to Quality is to support your efforts to provide exceptional care. We are here for you and will support you through every step of the process. Our Resource Centers can help you with access to additional resources including:
How to qualify for available subsidies
Free lending library of learning materials
Curriculum development and policy support
Info on T.E.A.C.H scholarships for continued education
Quality Improvement Coaches
Or call 1-877-614-7328