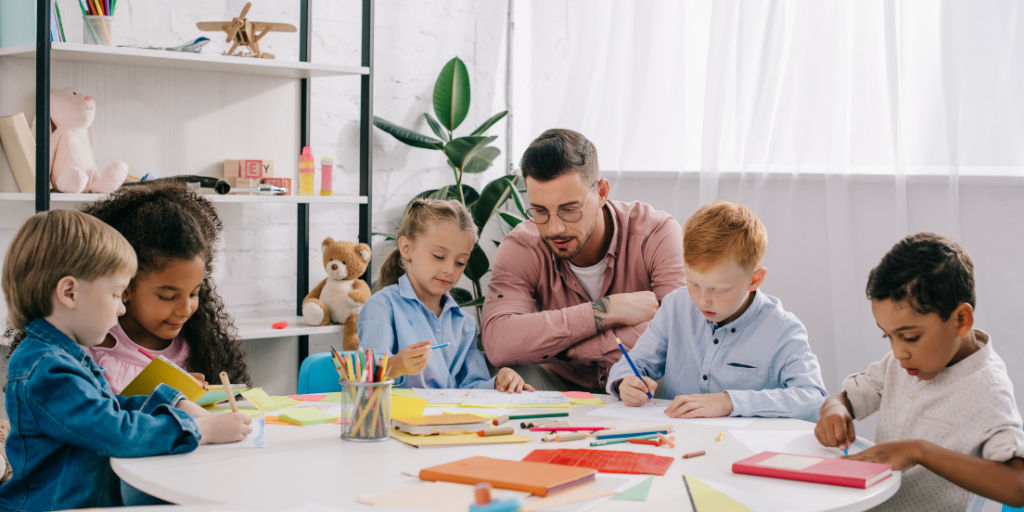 Great Start to Quality offers those individuals who work with early childhood programs and providers in Michigan opportunities to be directly involved.
Approved Assessors are able to conduct the Classroom Assessment Scoring System (CLASS) or the Social Emotional Learning Program Quality Assessment (SEL PQA) for those working towards achieving the Demonstrating Quality level in Great Start to Quality.
Approved Assessor
To be eligible to use an Approved Assessor, the program must complete the accreditation process with either NAEYC or NAFCC or have an agreement (grant-funded or otherwise) for implementation of a program whose operation is overseen by an external partner that supports program quality, such as:
Great Start Readiness Programs
Early Head Start
Head Start
21st Century Learning Community Centers
Local Pre-K Programs
In order to be a Great Start to Quality Approved Assessor you must have all of the following:
Trained by Teachstone Affiliate Trainer in the appropriate version of the CLASS and/or trained by Weikart for the SEL PQA .
Meet reliability as defined by Teachstone in the appropriate version of the CLASS tool annually and Weikart for the SEL PQA every two years.
Not have supervisory responsibility for the program, classroom or staff that is being assessed (i.e. Director).
Be free of conflict of interest according to a list of criteria.
Complete the Great Start to Quality Approved Assessor Certification Process, which includes an orientation webinar and follow-up questionnaire. The questionnaire follows the webinar session.
After all documentation and verification is received and completed, the Approved Assessor will receive a certificate via email that designates them as an Approved Assessor for the appropriate observation tool. Observations scores are input into the MiRegistry system therefore approved trainers must have an individual account in MiRegistry and be trained on the process.
While GSQ is using the 2008 version of the CLASS Pre-K, K-3 tools, Approved Assessors may be trained and reliable in either the 2008 version or the Pre-K-3 CLASS 2nd Edition tool.
Approved Assessor Scores
Scores must be input within 30 days of assignment
A copy of the score sheets must be uploaded in the system
Only scores from the current school year can be used
If a program submits for Validation and On-Site Observation on or before June 30, they must use the prior year's scores.
If a program submits for Validation and On-Site Observation on or after July 1, they must use the next year's scores.
Approved Assessor scores are subject to Internal Review.
Approved Assessor FAQs
You can view a list of frequently asked questions (FAQs) for those looking to become or those who are currently an Approved Assessor.
Looking to Become Certified?
You can become a Great Start to Quality Approved Assessor by completing the required steps.
Wondering About Entering Scores?
Already an Approved Assessor. Check out the process of inputting scores into the system.