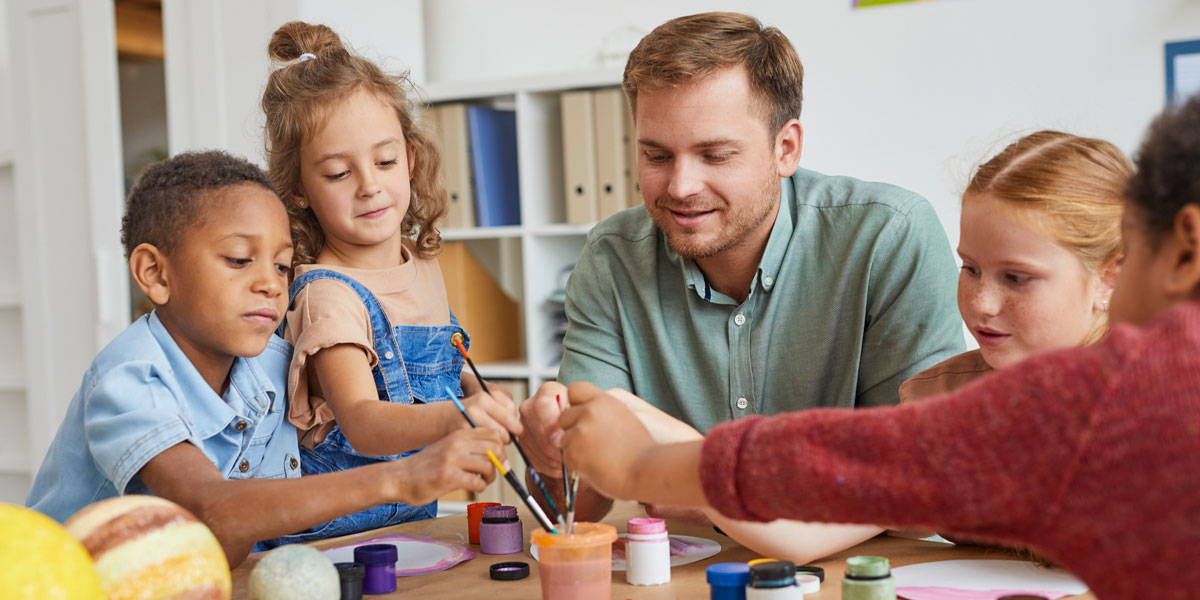 Why High Quality Matters
What is high quality?
High quality programs and providers:
Have staff who continuously take trainings and are educated in child development or early childhood.
Provide a safe, healthy environment for the children to learn and explore.
Build relationships with children and families.
Have strong family involvement in their program.
Give children a wide variety of hands-on learning opportunities and learning materials.
Keep track of children's growth and development to help them learn and reach developmental milestones.
Keep staffing consistent and have lower adult to child ratios.
Why does high quality matter?
When children are in a high-quality program in their first five years, they are given a safe place to learn, explore their world and build relationships. By being in this type of environment, the foundation is set for them to be successful in school, work and life.
The benefits of high-quality child care can be seen in many different areas. High-quality child care helps children be more successful in school, and has shown improved health and increased earning outcomes over children's lifetimes. Having improved student success, improved health and earning outcomes shows the returns and importance of investing in early childhood. When we invest in high-quality early childhood programs, it helps make sure that we are providing the best opportunities for children to grow and learn.
How does Great Start to Quality identify high quality?
Programs and providers with a star rating have demonstrated quality through their practices, interactions and staff qualifications. Many highly rated programs and providers implement the use of an approved screening, assessment and curriculum, have lower adult to child ratios and partnerships within the community. High-quality child care helps children be more successful in school, and has been shown to improve health and learning outcomes over children's lifetimes.
Searching for child care, preschool or schoolage only programs?
Great Start to Quality provides you with information and resources needed to determine the best type of care for your child.