The Great Start to Quality Upper Peninsula (UP) Resource Center serves Alger, Baraga, Chippewa, Delta, Dickinson, Gogebic, Houghton, Iron, Keweenaw, Luce, Mackinac, Marquette, Menominee, Ontonagon, and Schoolcraft counties. Located in Marquette, our Resource Center helps families find child care in the Upper Peninsula and supports providers with improving their program.
Great Start to Quality UP Resource Center offers support to Upper Peninsula child care providers and educators to improve the quality of their programs by providing individualized consultation, coaching and access to training and resources.
Our Resource Center also supports families in their search for high-quality child care and preschool. If you're looking for local Head Start and low cost programs, our Resource Center staff can help with your search.
We offer a Lending Library which is a free educational resource for you and your children! The Lending Library is designed to encourage and enhance the learning experience at home, school, child care and preschool.
Upper Peninsula Resource Center Staff
Please do not hesitate to contact us with any questions or concerns!
Program Director
Deb Dupras
Contact Deb at 906-228-3362 or ddupras@4c-up.com
Quality Improvement Specialists
Kristen Carlson – Serving Alger and Marquette Counties
Contact Kristen at 906-360-0662 or kmcarlson86@gmail.com
Misty Lefebvre – Serving Dickinson, Gogebic, and Iron Counties
Contact Misty at 906-396-8844 or Lefebvremr11@gmail.com
Erica Kuehnau – Serving Delta, Menominee and Schoolcraft Counties
Contact Erica at 715-923-4551 or erica.kuehnau@gmail.com
Kelly Barr – Serving Chippewa, Luce, Mackinac Counties
Contact Kelly at 906-630-1259 or kbarr.eup@gmail.com
Julie Catherino – Serving Baraga, Houghton, Keweenaw, and Ontonagon Counties
Contact Julie at 906-250-0384 or julie.catherino@gmail.com
Quality Improvement Consultants
Brooke Javurek – Serving Dickinson, Delta, Menominee, and Iron Counties
Contact Brooke at 906-399-1873 or Brookejavurek23@gmail.com
Meagan Guindon – Serving Marquette, Alger, Baraga, Gogebic, Houghton, Keweenaw, and Ontonagon Counties
Contact Meagan at 906-280-8290 or meaganguindon@gmail.com
Faith Gaubault – Serving Chippewa, Luce, Mackinac, and Schoolcraft Counties
Contact Faith at 906-298-1800 or faithg.eup@gmail.com
Community Partners & Resources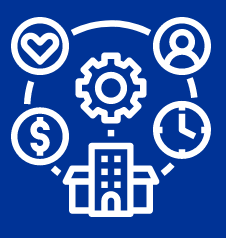 We work with many people and organizations in the community to provide you, your family and your program with the resources you need to help your family and children succeed.
Professional Development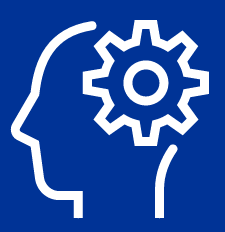 There are professional development trainings available throughout the state. You can search for a training near you or about a specific subject through MiRegistry.
Contact Us!
If you have additional questions or need help, please do not hesitate to contact us.
4C of the UP
104 Coles Drive, Suite F
Marquette, MI 49855
906-228-3362
877-614-7328 (toll free)