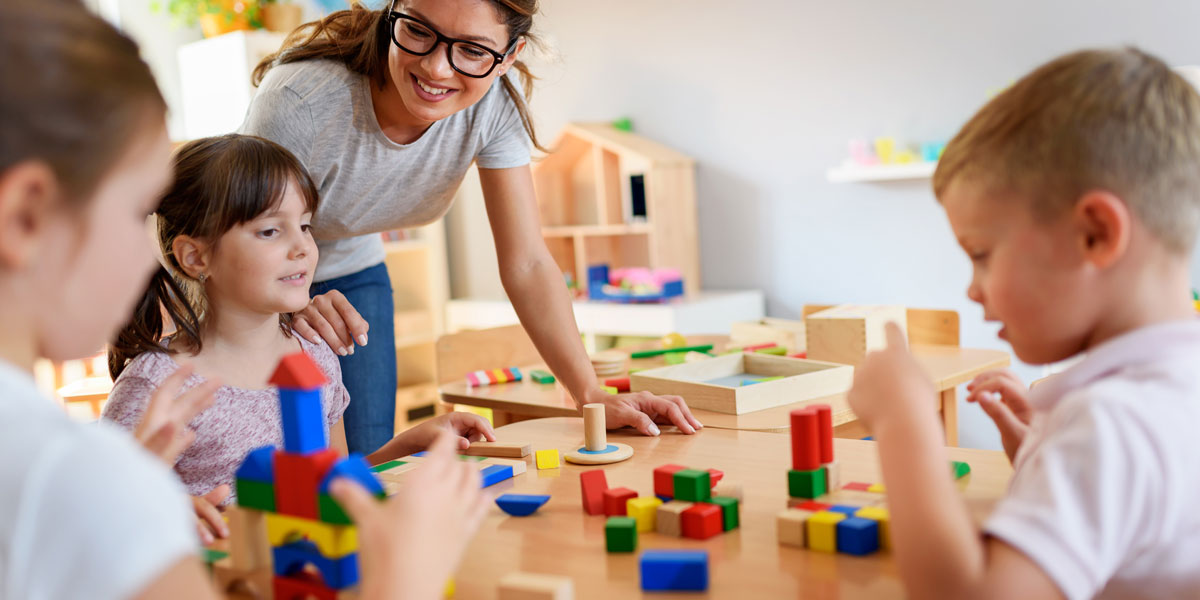 How Great Start to Quality Works
Great Start to Quality is Michigan's quality rating and improvement system (QRIS) that supports early childhood programs and providers in their efforts to improve their programs. We also help Michigan families find and choose quality child care programs that meet their children's needs.
The Michigan Department of Education – Office of Great Start is the lead agency with funding from the federal Child Care Development Block Grant. The Early Childhood Investment Corporation, an independent and publicly-owned nonprofit organization, is directly responsible for the implementation of Great Start to Quality.
Great Start to Quality also offers local Resource Centers in each region. These Resource Centers are a part of Great Start to Quality System and help providers with training and families with their child care search.
Great Start to Quality measures the quality of early childhood programs and providers in Michigan by using more than 40 program quality indicators aligned with Michigan's Early Childhood Standards of Quality for Infant and Toddler Programs , Early Childhood Standards of Quality for Prekindergarten and Michigan Out-of-School Time Standards of Quality. The program quality indicators are standards used to measure the quality of a program in a specific area. Each program quality indicator falls into one of five categories.
The five categories used to measure quality include:
Staff Qualifications and Professional Development – The training and any education or degrees completed by providers and their staff.
Family and Community Partnerships – How programs offer support, and interact with, the families they serve and within the community.
Administration and Management – How a program's policies guide the way they run their program.
Environment – The safety of a program and how they support the health and wellness of the children.
Curriculum and Instruction – The tools a program uses to teach, accommodate needs and track development of the children in their care.
These categories, and their corresponding program quality indicators, are how programs and providers are rated when they complete their Self-Assessment Survey. Each star rating achieved by a program demonstrates a different level of quality.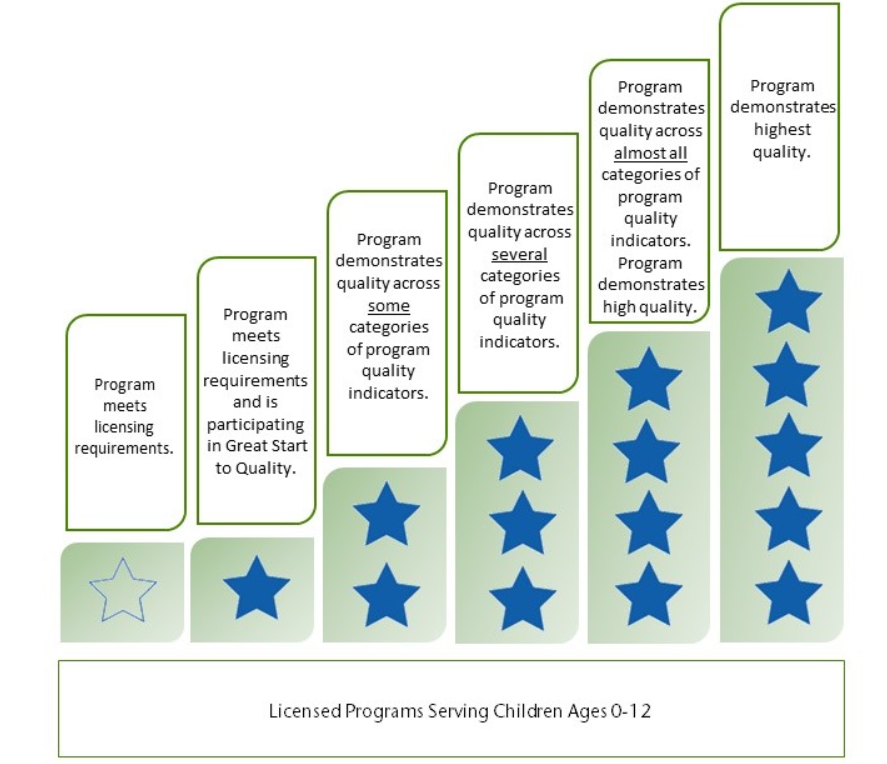 There is an alternate path for programs that have additional monitoring at the national or state level beyond child care licensing. The Alternate Path allows an eligible Great Start Readiness Program, Head Start program, or NAEYC accredited program to receive a 4 Star rating without having a Program Quality Assessment® as long as enough points are achieved on the Self-Assessment Survey to earn a 4 Star rating.
All licensed programs and providers in Michigan have a program profile on Great Start to Quality, where they appear as an Empty Star. If they choose to participate in the Great Start to Quality rating process, they will be rated on a scale of one- to five-stars.
The goal of Great Start to Quality is to make sure every young child in Michigan has a high-quality learning experience, while helping families find the best care for their child.
Why Does Quality Matter?
Children learn so much in their first five years. Quality child care, preschool and schoolage programs help children learn, grow and develop; setting the foundation for children to be successful in school, work and life.
Want to participate in Great Start to Quality?
If you are a licensed program or provider, you may choose to participate in the rating process. You will fill out your Self-Assessment Survey and follow the steps of the rating process to achieve your one-to-five Star rating.
Searching for quality child care programs?
Great Start to Quality provides you with the information and resources needed to determine the best type of care for your child.