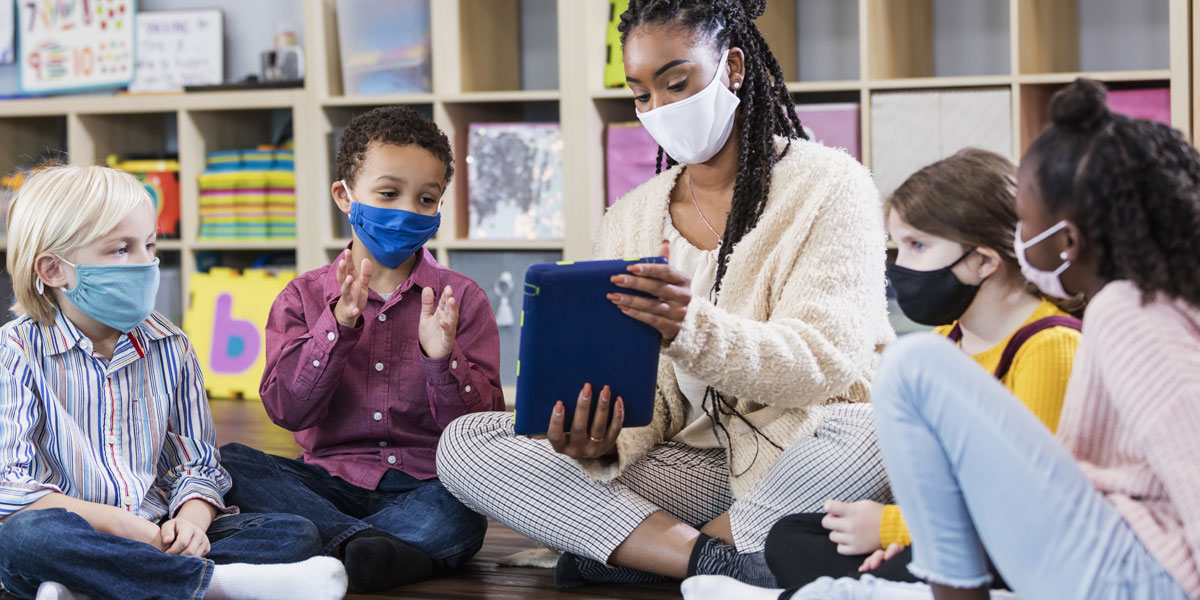 We understand choosing a quality preschool is a big decision for families. While you decide what is best for your family, we want you to know that our preschool programs are here for you. Our programs follow health and safety guidelines and work closely with families, so that we can continue to learn and grow together.
All children deserve access to quality preschool programs. It is important because 90% of a child's brain develops by age 5. We talked to parents, teachers, and pediatricians about how we are making this year's preschool experience the best it can be and why preschool is so important in the early years of life.
A Quality Free Preschool Helps Your Child Today and Tomorrow
Research shows that a quality preschool lays the foundation for your child's education and has life-long benefits. Children who attend a quality preschool are better prepared both academically and socially for kindergarten and are more likely to graduate high school and go on to college.
But for many families, the cost of quality preschool can be a challenge. Head Start and the Great Start Readiness Program (GSRP) are high-quality preschool programs that prepare preschoolers for success in kindergarten and beyond. Many families qualify for the programs at no cost.
Both preschool programs offer curriculums that build language, literacy, early math, science, and social and emotional skills. Most importantly, they help children learn in fun ways, socialize with one another, and gain confidence that will follow them in years to come.
Health & Safety Measures
We know you want to make sure your child is in a safe environment. Many families have questions about the health and safety measures their preschool programs are taking. Licensed preschool programs, including all Head Start and GSRP programs, follow LARA Guidelines for Safe Child Care Operations during COVID-19, which include the following health and safety measures:
Use of PPE (Personal Protection Equipment)
Thorough cleaning of spaces and materials
Regular hand washing for both adults and children
Symptom monitoring
Limited building entry
Small group activities and social distancing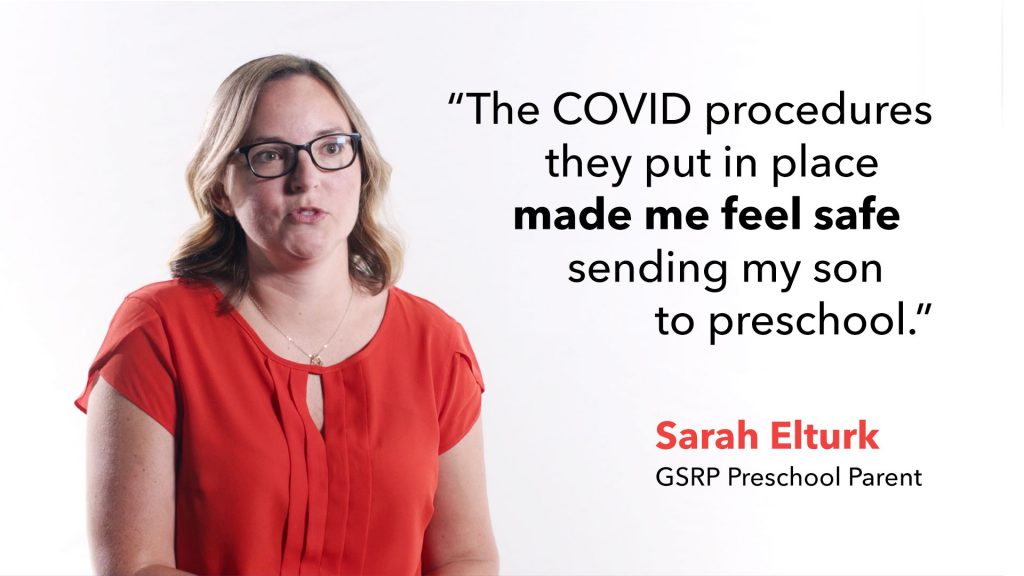 What Does Quality Preschool Look Like?
Preschool is a big opportunity for children to learn together in a classroom.
Quality preschool helps children:
Learn through play-based activities
Develop curiosity, ask questions, and share ideas
Learn and practice new concepts
Become a member of a classroom community
Develop independence
Explore new ideas and materials
Develop early literacy skills
Learn about numbers, letters, patterns and early math and science
Develop coordination and muscles for holding pencils and moving active bodies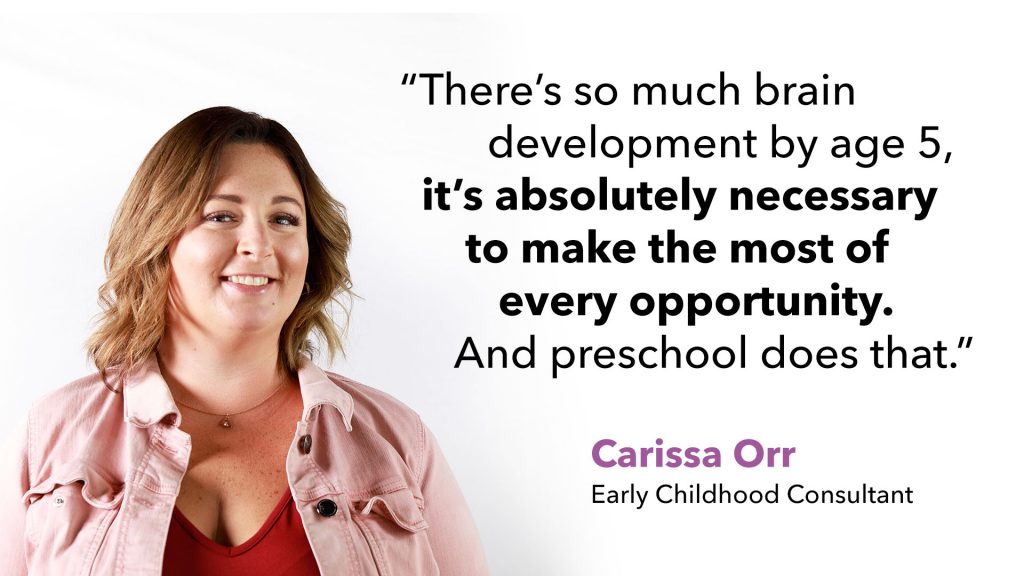 Continue to Learn At Home – We Are Here For You
Children learn from everyone around them, but most importantly from you. You are your child's first and best teacher. They learn through play, hands-on experiences, and relationships. We have pulled together easy preschool activities, resources, and tips that you can do at home to continue to learn together.
Build Up Michigan
Thrive Home Tool Kit
Activities and resources to help preschoolers learn and develop.
MiKidsMatter
Preschool Tips
Tips for parents of preschoolers to help support learning and development.